Valuedial is fighting criminal calling cards to get you a better deal on international calls.
There are no connection fees, daily charges or maintenance costs to pay so your credit goes much further.
Check our low international rates
Subscribe to our newsletter
Subscribe to our monthly newsletter to get the latest offers and rates.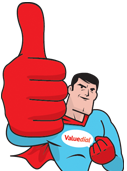 Become a Valuedial retailer
Become part of the fast growing network. Earn money and spread the Valuedial word.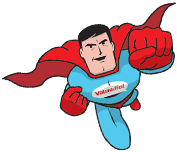 Low rates to international cells and landlines
Top-up your account online and make cheap international calls to any country around the world
With our really low rates you can get hundreds of minutes to landlines and cell phones.
No fees - all your credit goes on calls
We are honest about our costs and we don't charge any hidden fees, so you get to talk for longer without worrying where your credit is going.
No connection fees
No daily fees
No maintenance fees